WELCOME

TO OUR PARENT COMMUNITY



connecting likeminded individuals who believe in the need
for alternative education for children.




We have a

COMMUNITY
of parents joining forces for a change. There is strength in numbers and together we do make a difference.
Join the community to exchange ideas, recommend businesses, or ask questions.


JOIN OUR COMMUNITY!

CHECK OUT OUR
VIDEO DATABASE
FOR ALTERNATIVE PARENTING!
As parents, we are always growing and adapting to the world and our children's needs. Finding the right information, easily and efficiently, can be helpful when we are trying to do what is best for the family. He have compiled videos on everything related to education and parenting ...with the body, mind and soul as the focus.
Project: KAring
YOUTUBE
CHANNEL

We've met some incredible people along the way and nothing is more exciting to us than being able to share a bit of their knowledge with all of you. Sometimes finding like minded individuals makes all the difference in the world.
VIDEO LIBRARY FOR PARENTS
FROM TUTORING TO HOMESCHOOLING AND EVERYTHING IN BETWEEN!
Blogs about Travel, Education and much more!
...ON THE ROAD
How I went from a 6-Figure Income to being "Broke," Happy & Free.
I just wanted to cry.
My soul felt so heavy. Not from sadness or happiness, but from many years of pent up emotion.
It was as if my emotions finally had the okay to unleash their cooped-up fury on every part of my being.
I had been creating six figures worth of product, mostly alone. I would wake up between 2 and 4 in the morning, sitting up in my bed ever so slowly to keep my nausea at bay. I would slip on my soft and stretchy work pants so as not to disturb the swelling that came from the lack of sleep and poor eating patterns. I would brush my teeth, pull my hair back and, barely looking in the mirror, I would head to work.
-----
Author
Karen Matamoros
THOUGHTS ON EDUCATION.
A Blueprint for a Strong Homeschooling Foundation.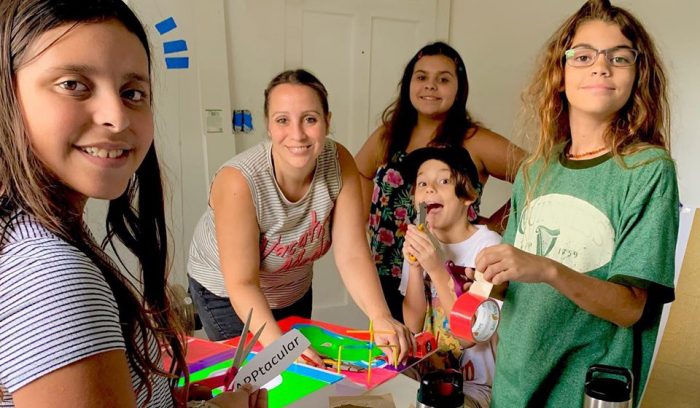 Editor's note: follow this author to be notified when each piece of this mindful homeschooling series is published! 
~
"I hear you! Homeschooling my daughters was my choice on my own time!"
Looking back at when I made the decision to homeschool my daughters, what now seems like a lifetime ago, it was not a decision that came easily to me at the slightest.
-----
Aurthor
Karen Matamoros
ARTICLES ON EDUCATION
FROM OTHER SOURCES
Join Our Community!
Having a COMMUNITY is so important. Through like-minded individuals we can learn and grow by brainstorming together giving and getting recommendations, or meeting up to touch base. We have a community of PARENTS joining forces for a change. Whether what you are looking for is to add a little extra to the current education your child is receiving or if you EDUCATE your child in a completely out of the box way. Either way, there is strength in numbers and together we can make a difference.
Join the community to exchange IDEAS, recommend businesses, arrange meetups or ask questions.